Description
You Remember That Girl Who Caught Your Eye,
&#160but You NEVER Approached? You're About to
&#160Discover the Exact Steps to Meet & Attract Her
  By Rob Judge, co-Founder of Date Hotter Girls, LLC
Saturday, April 3, 2021 Imagine it's a Friday night. Which of the following best describes how your interactions with women will probably unfold?
"I'll go out, see some girls I find attractive, but I won't approach them"

"I'm holding out for this one girl—she's not my girlfriend or anything, but if she calls I'll drop everything for her"

"I really hope the girls I meet on World of Warcraft aren't actually dudes pretending to be girls"

"I'll hit the town, approach some girls, but I can't ever be sure if I'm going to have a great night or if I'm going to end up going home alone"

"I have a girl, so it'll probably be another night at home with her as I fantasize about other girls"

"I have a date, but I'm not 100 percent confident I'm going to take her on the best date she's ever had"

"I'm just going to stay in and jerk off…"
 If you even considered checking one of the above, then the following article will be the most game-changing one you'll ever read. 
Here's an important secret you need to know: you're not alone. The vast majority of men (95%+) will never sleep with—let alone date—a woman they find to be stunningly beautiful.
These men will settle for some bland girlfriend or watch mindless hours of porn. All because they've convinced themselves that they can't do any better. Men have this awful belief about themselves because they simply don't understand how to effectively meet, attract, and seduce a beautiful woman.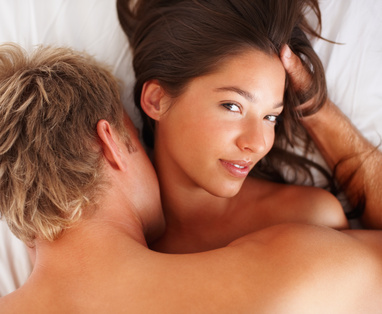 Did you know…that just by being a man, you possess masculine drive, which is an overwhelming power to stop a woman in her tracks, make her drip with anticipation for you, seduce her into doing things you both only fantasized about, make her want to please you in only the way a woman can—and beg to fulfill your desire?
  Yup. It's true. And the most awesome part is that you can do it all with simple ease. It will be as if it were a reflex you were born with. You will understand exactly what it means "to be yourself" to attract women. I'm going to show you exactly what I'm talking about in a moment…
Just give me 5 quick minutes of your time. I'm going to prove there is an answer to your secret, burning question: How can you possibly meet and attract women so desirable they seem "in another league" without changing who you are, how you look, or how much you earn?
Who We Are… and Why We Can
Get You Dating Hotter Girls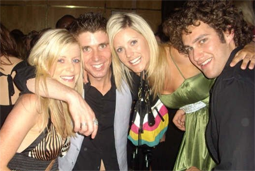 My name is Rob Judge and I love hot women.
 In fact, I love them so much that I developed an attraction method so a normal guy like me could date as many hot girls as I'd like. This method is for guys who lead busy lives and want women of REAL beauty and quality.
&#160But we'll get into "the method" in a moment…
&#160First, I can already tell you're a lot like me. How do I know that? Because you're still reading. Sure, every guy *loves* hot women…but, like me, you actually want to date them.
 Guys like us already know we should be dating these beautiful women. But…we need a way to make sure we constantly to display our most attractive qualities…
 …like holding strong eye contact, speaking with a booming voice, staying cool under pressure, knowing the perfect lines and responses to whatever she says, confidently touching her and getting sexual…
 If we could do all that OF COURSE we could get the girl.
 How many times have you thought…
If ONLY She Knew How Good I'd Be For Her, She'd Totally Fall For Me?
"This book got me off my ass and now I'm approaching women like crazy; best time of my life…"
"I gotta say this is the best material I have ever read, and I've been a dumb keyboard jockey for too long.
This is the only material that doesn't make pickup seem completely foreign to most guys. This is a down to earth real human book.
This book has changed my life in just a couple of weeks.  I've done more now then in the past couple years reading, watching, debating about whose pickup material is better…who cares?!
This book got me off my ass and now I'm approaching women like crazy; best time of my life and I don't need anybody else's material anymore, why would I?
So goodbye "Pickup Community", I've retired from pickup material, this book is my Bible from now on."
—Donny M., Minneapolis, MN
---
"Read the book yesterday… went home with a girl last night. Coincidence? You be the judge."
—Kevin B., New York, NY
---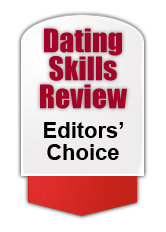 WINNER: Editor's Choice Award
"This was a refreshing read. Refreshing for its simplicity and careful prioritization of the things that really matter when you are learning to get better with women.
From start to finish Rob takes you through the most important things he sees in dating women. They have kept it to a small number, and they are careful to tackle the most important first.
Which brings me to…
They said it – in a community of men studying to get better with women – no one talks about the biggest reason for men not getting results.
They don't put it first, they don't give it the priority it deserves.
Rob and Zack said it. Drive… (another word for stepping up and pushing things forward with women). The 4 Elements of Game dedicates the first quarter of the book to inspiring you to focus on drive before everything else, and telling you how to do it.
I salute them – it had to be said like this. And they do it well.
Very. Simple. Very. Practical.
It's all in the words… Rob, the writer of the book, reveals that he is a writer at one point in the book – and this doesn't surprise me.
His use of words, and naming of concepts throughout the book have obviously carefully been chosen…"
—Editors, Dating Skills Review
---
"…wealth of new information that I wasn't even expecting…"
"This is the best product out there. It does what no other "guru" has ever managed to do—it actually breaks down the reasons behind my past successes.
After reading your book I have this wealth of new information that I wasn't even expecting, reaffirming my successes, and getting me even more hyped for attracting beautiful chicks!"
—Serge R., Russia
In fact I was haunted by that thought a few years back, right after I graduated college…
I'd just landed a job "in the real world," working in New York City. So I'd see tons of hot women throughout my day. Awesome, right?
Wrong. It was like torture…
See, I was certainly no Casanova in college but at least I could go to parties or meet girls through friends.
Out in the real world things were so intimidating they seemed impossible…
Whenever I'd spot a cute girl I wanted to talk to her…but I felt like I was suddenly being held underwater: I gasped for breath. My heart raced. I could not concentrate. I always thought of things I should have done or said later…but I never did a damn thing. I just stood there, staring.
I couldn't approach a single girl. So I remained lonely. Single. And extremely frustrated. It got so bad that I seriously feared that I might never kiss a girl again if I did not figure something out.
I knew the first thing I had to do was get the courage and confidence to approach women…so I started reading up on ways to do it. (I'm a huge nerd if you haven't already guessed.)
The psychology and self-help books made sense while I'd read them, but once a hot girl walked by…poof! All my confidence and courage flew right out the window again.
Then, I met "Tony."
Tony was a construction worker I passed every morning on my way into work. Like clockwork, every day at 8:47a.m. he was waiting with a cup of coffee and a glazed doughnut ready to bark at any and every female who passed by.
Tony was just a repulsive loudmouth to most morning commuters, yet secretly I admired him.
I wished I had his complete inhibition in talking to women, no matter how beautiful.
Finally, one morning, I worked up the nerve to ask him:
"Excuse me sir," I stammered. "Can I ask you something?"
"Name ain't sir," he croaked, "It's Tony. Big Tony to some. But to you just Tony."
"Okay, Tony… I just really respect how you…you know…greet women."
"Greet 'em?" Tony sneered. "I hit on 'em!"
"Exactly!" I exclaimed, "How do you get up the nerve to do that?"
Tony snorted, snatched a pen from my front pocket, and scribbled 12 words on a napkin. He crumbled the napkin up, shoved it into my pocket, and said, "There ya go. There's how I get up my nerve."
When I uncrumpled the napkin and read the 12 words, it was almost like I'd unleashed a magic spell…
All My Fear and Anxiety Seemed to Fly Out of My Body
I actually started laughing hysterically in the middle of 31st Street as I realized how obvious, yet powerful Tony's words were.
 To this day if I ever feel an inkling of anxiety or hesitation before approaching an attractive woman, I just remind myself of those 12 words. Those 12 words move me to approach every time.
 With my newfound courage I decided to try everything when it came to approaching women. I listened to whatever advice I could find. I hit on any woman who wasn't running away from me. I decided nothing—and I mean NOTHING—was going to stop me from dating gorgeous women.
&#160Eventually, this lead me to my partner-in-crime, Zack.
 I met Zack at a dive bar doing what I did every night back then: I was hitting on babes.
 Suddenly, a shouting match errupted across the bar. I couldn't hear what the fight was over, but some girl wound up laying a mean slap across the face of some big, shaggy-haired dude.
 The entire bar froze. The music went silent. The world seemed to stop turning, waiting to see how the shaggy-haired guy was going to respond…
He Just Stood There and Laughed
The bar patrons shook their heads and went back to their drinks and conversations…but I had to find out what was up with this guy.
 Was he…like me?
 "Two Bud Lights," I said to the bartender, pulling up a stool next to Zack. "For me and my new friend here."
 Zack looked at me, his eyebrows arched.
 "That was harsh," I said. "Was that chick your girlfriend?"
 "Nah," Zack took a sip of the beer, "Just met her tonight,"
 "Really?" I smiled, "So why were laughing when she slapped you?"
 "Who cares," Zack shrugged. "I'd get slapped by a thousand girls if it teaches me a thing or two about 'em."
 That's when I realized that me and Zack, like you and I, are on the same page. We all have a burning, passionate love for hot women…and we refuse to let anything get in our way of being with them.
 Over the next year and a half, Zack and I went out to bars and nightclubs nearly every night. We hit on every girl. We tried every line. We applied every tip.
Then…finally…one night…
---